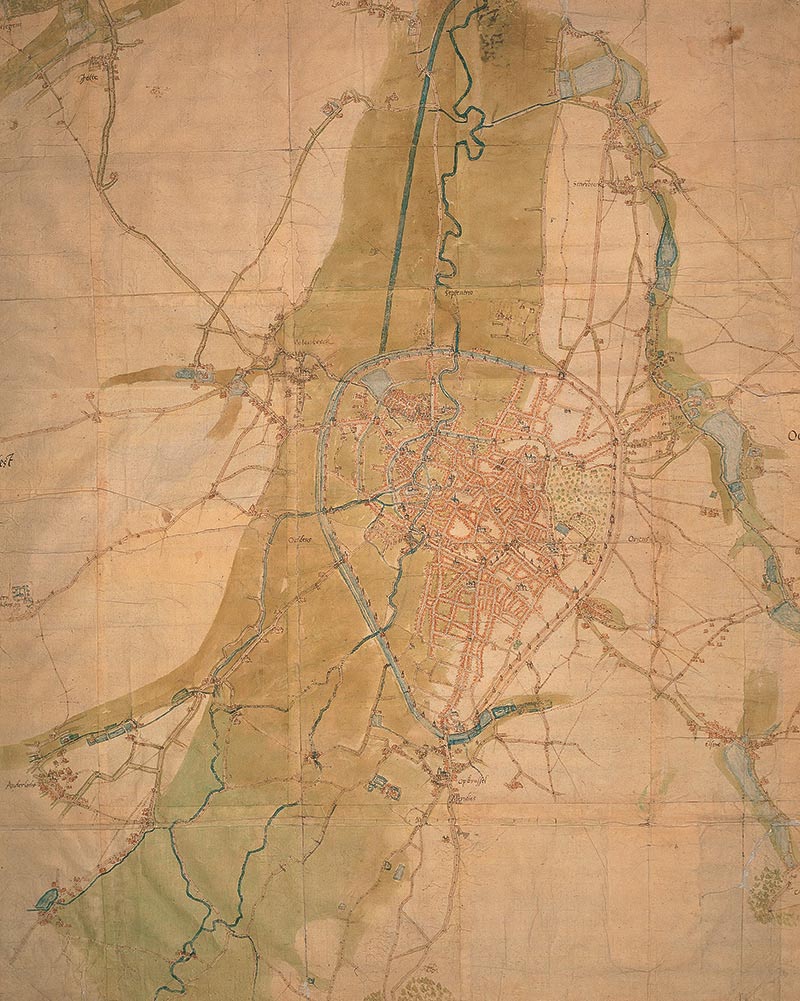 Facsimile - Scale: around 1:8600
This map is one of a series of maps of 220 towns in the old Netherlands.  These were drawn up by the Dutch cartographer Jacob van Deventer on behalf of Philip II, King of Spain and sovereign of the Netherlands.  
Meaningful colours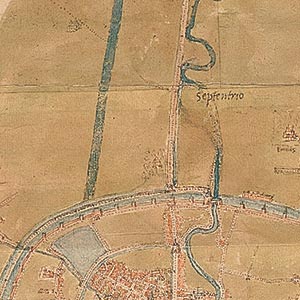 Blue shows the various branches of the River Senne and its tributaries,  ponds,  the ditches of the city wall partly filled with water and the canal (recognisable by its straight course) that was being laid out at the time.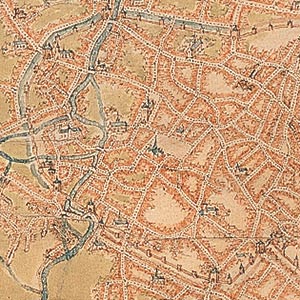 Dark green shows the marshy areas, including the River Senne's large alluvial floodplain.
The houses are shown in red, whilst important buildings such as churches, the ducal palace and the Town Hall are schematically drawn and topped off with grey-blue slate roofs. 
Small green patches denote wooded areas.
Two sets of city walls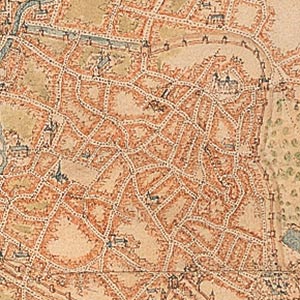 The network of streets is clearly visible, as are the two sets of city walls, along with their towers and gates.  The first city wall, which encloses the city centre, was built in the first half of the 13th century.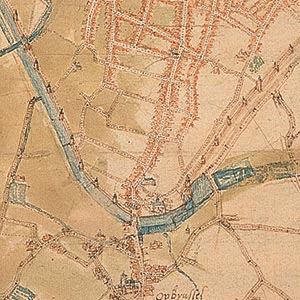 The second city wall which was laid out from 1357 to the end of the 1370s, dips down towards the south to enclose the district around rue Haute, which was densely developed.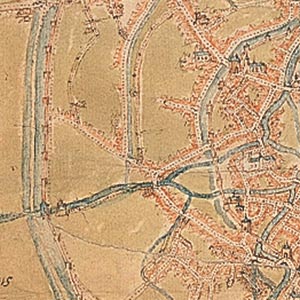 Between the two sets of walls was quite a large amount of non-assigned land set aside for agricultural or trade use. This land would later be used for property development. 
Around the city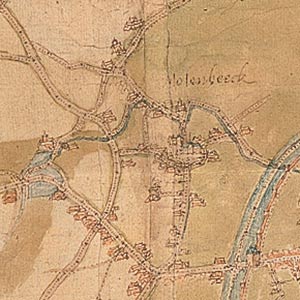 In the surrounding countryside there were suburbs near the city gates, as well as villages and hamlets.  Urbanisation began in these areas in the 19th century and they now form part of Brussels and its region.
Next step
Turn back and, after having a look at the other plans in chronological order, move on to the next section on the theme of a city with uneven topography. On the left panel, you will discover various views of Brussels that no longer exist today.