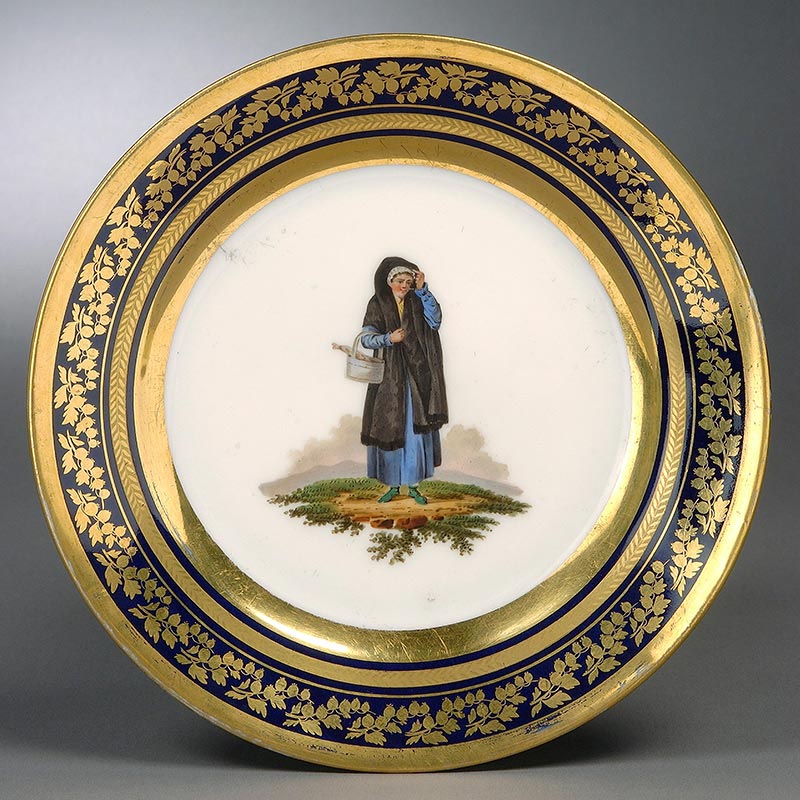 Brussels hard porcelain - Faber and Windisch workshop (1820-1830)
This is part of a series illustrating various typical costumes from different regions of the world.
Empire style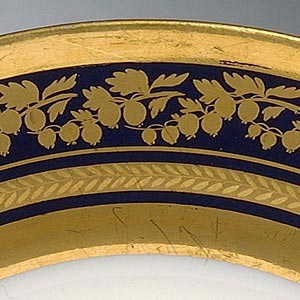 The edge of the plate is decorated with gold oak and laurel leaves on a dark blue background.  The main body of the plate is white, with a woman standing in the centre surrounded by a barely discernable landscape.
Brussels faille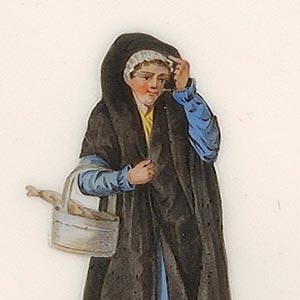 The woman is holding a basket over her right arm and raising her left hand to her white headdress.  Her blue, long-sleeved robe falls to her ankles.  Her head and shoulders are covered by a black shawl made from a coarse fabric known as 'Brussels faille'. This was a typical outfit worn in Brussels up until the middle of the 19th century. It was the rainy weather outfit par excellence.
Frédéric Faber
The plate is signed 'Faber à Bruxelles' in gold letters on the reverse, indicating that Faber completed the painting in Brussels.  It was produced by the manufactory run by the painter, who joined forces with the white porcelain maker Christophe Windisch.
Next step
Stop by the next room to discover the art of tapestry making, which made Brussels famous in the past.